Considered one of the top spots in the world, Mui Ne sure is worth a visit, especially if you already are in Vietnam.
When talking about Mui Ne, there are actually several different spots around Mui Ne, we will go through the best ones here.
Hám Tién Beach is the main trip in Mui Ne, with lots of restaurants and hotels. This is probably the spot that everyone is talking about when they refer to Mui Ne. Ham Tien is a long wide beach, several kilometres in length.
We liked:
– Good, strong winds, probably best in Asia.
– Long wide beach, you won't run out of room to rig your kite even if the beach gets crowded.
– Many restaurants and hotels to choose from
We did not like:
– Can get crowded.
– The shore break can be nasty, especially for beginners. The stronger and longer it blows, the bigger the waves in the shore break.
– Almost the whole beachfront is full of fairly expensive beach hotels, many of them won't let you pass through if you are not a hotel guest. So beach access, can be a bit tricky.
– A bit too focused on russian people, street signs can be in russian and many restaurants have their menus in russian.
We found a lovely and affordable hotel with free beach access just around the corner, please have a look and read the reviews below, and make a booking if you are heading this way, We promise you, you won't be disappointed.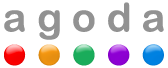 Turtle Island
The Harbour Wall
– Had some of our belongings stolen from the beach while out in the water helping out with a equipment malfunction